TOP SHELLS ARE GREAT FOR CREATING THE NAUTICAL LOOK
Pearl Top Shell

top shells: any marine snail of the family Trochidae (subclass Prosobranchia, class Gastropoda), characterized by a spiral, conical shell. Most are tropical species prefering rocky shores in the intertidal zone.
All species are herbivorous, feeding on algae or films of spores on rock surfaces.
The interiors of all top shells are nacreous (pearlized).
Q0-12
One Pearl Top Shell 3/8 to 1 2/8 inches ...... .19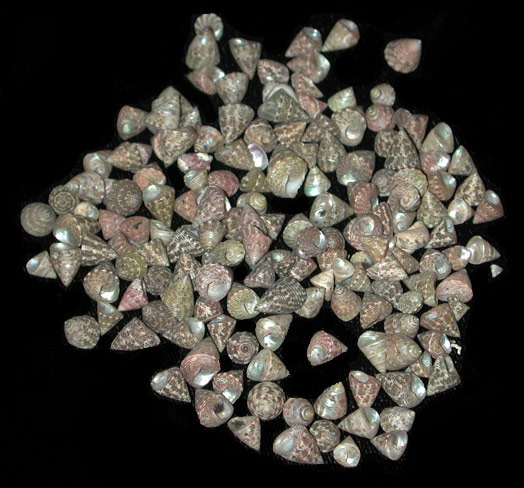 Natural Top Shells

TT1-12
One quarter pound of Natural Top Shells 1/4 inch or less......$1.59