SAND DOLLARS OF EVERY SHAPE, SIZE AND TYPE
Kingdom: Animalia
Phylum: Echinodermata
Class: Echinoidea
Superorder: Gnathostomata
The sand dollars are Echinoderms. This is a marine group of animals which include sea stars, brittle stars, sea urchins, sea cucumbers and sea lilies. The echinoderm's most common feature is their radial symmetry. The body is usually arranged in five parts. This is the body axis, with the mouth at one end and the anus at the other. Some species have their mouth facing up, while others down.

The Echinoderm have an internal limy skeleton, covered by skin. Some species have spines and some spines are moveable and others fixed. spines can vary in size and shape.
The uniqueness of the phylum is an internal hydraulic system, termed the water vascular system. This system operates many tube feet called pedia. The feet are slender, fingerlike appendages, arranged in rows. These the animal extends by pumping full of fluid and then retracts its muscles within the tube foot. The tube feet are used to aid in movement and feeding. Some animals have suction disks at their tips. This allows the animal to cling to objects.
Inside the echinoderms body is a complex system of canals, filled with sea water. The water passes thru a sieve plate as it enters and exists the body.
The echinoderm has a complex digestive system, nervous system and reproductive organs. Body waist goes thru the skin or the water vascular system.
Sand dollars are found on sandy bottoms, reef flats below low tide waters. The sand dollars sold are the bleached bodies of the echinoderm, usually a snowy white. In their live state, they are usually muddy grey circular, flat and covered with short spines. Their size can be a fraction of an inch to more than 6 inches.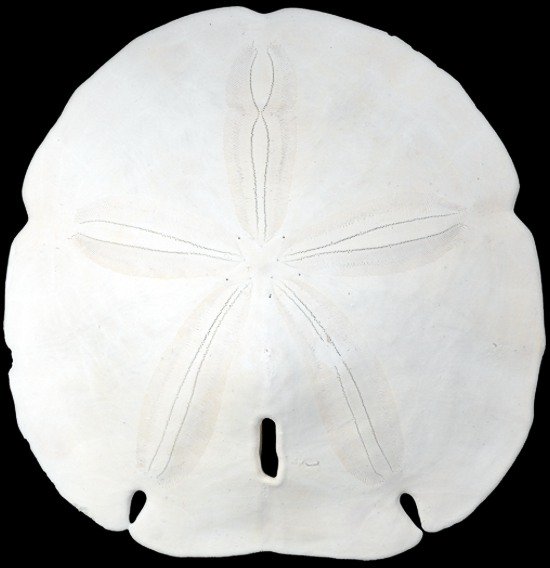 ARROWHEAD SAND DOLLARS scientific name: Encope michelini. Common in Western Atlantic.
H0-19
One Arrowhead sand dollar 3 to 3 3/8 inches...... $1.75
H2-19 One Arrowhead sand dollar 3 1/2 to 3 7/8 inches......$1.99
H1-19
One Arrowhead sand dollar 4 to 5 inches ......$2.49
H3-19
One Arrowhead Sand Dollar 5 to 5 3/8 inches........$2.75
FLORIDA SAND DOLLARS G10-19 One Florida Sand Dollar 4 1/2 to 5 inches...... $1.95
FLORIDA SAND DOLLARS

G8-19
One Florida Sand Dollar 3 3/8 to 4 inches...... .79
G9-19
One Florida Dollar 4 to 4 3/8 inches......  $1.40
FLORIDA SAND DOLLARS

G6-19
One Florida sand dollar 2 3/8 to 3 inches...... .59
G7-19
One Florida sand dollar 3 to 3 3/8 inches...... .69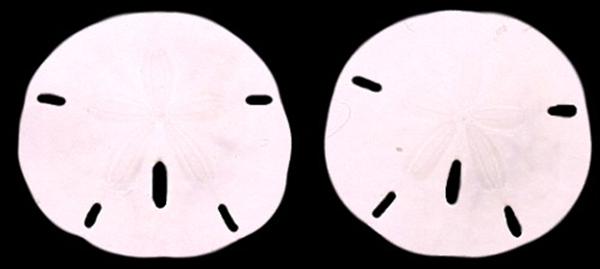 FLORIDA SAND DOLLARS

G4-19
One Florida sand dollar 1 3/8 to 2 inches...... .59
G5-19
One Florida sand dollar 2 to 2 3/8 inches...... .55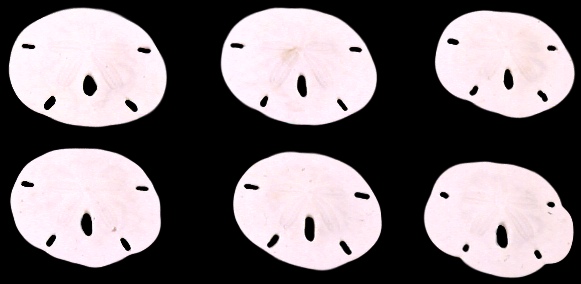 FLORIDA SAND DOLLARS SMALL

G3-19
One Florida sand dollar 1 to 1 3/8 inch...... .49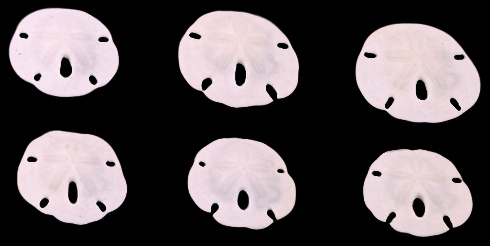 FLORIDA SAND DOLLARS extra small

G2-19
One Florida sand dollar 5/8 to 1 inch...... .45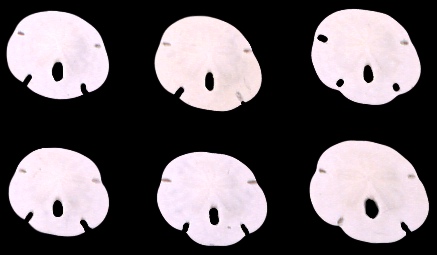 FLORIDA SAND DOLLARS EXTRA EXTRA SMALL

G1-19
One Florida sand dollar 3/8 to 5/8 inch...... .40
G0-19
One Florida sand dollar less than 1/2 inch...... .35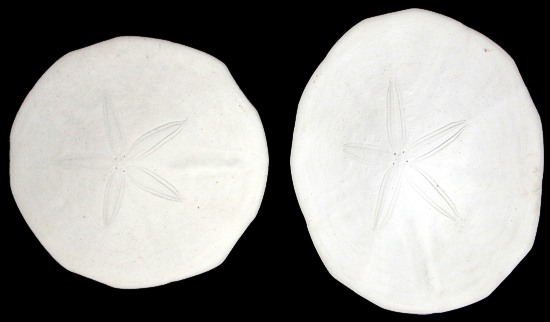 OCTAGON SAND DOLLARS

Scientific name: Phylum Enchinodermata, class Enchinoidea
H6-7-19
One Octagon sand dollar 3 to 4 3/8 inches....... $2.75
STAR SAND DOLLARS

H8-19
One Star sand dollar 1 3/8 to 2 inches...... .45
KEYHOLE ARROWHEAD SAND DOLLARS

H4-19
One Keyhole Arrowhead specimen 2 3/8 to 3 3/8 inches......  .99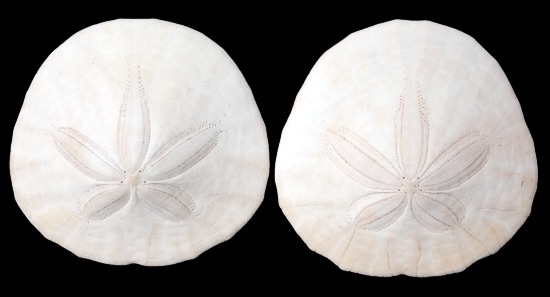 WASHINGTON STATE SAND DOLLARS

Scientific name. Dendraster excentrcus
F2-19
One Washington State sand dollar 2 to 3 inches ...... .79
F3-19
One Washington State sand dollar 3 to 3 3/8 inches ......$1.95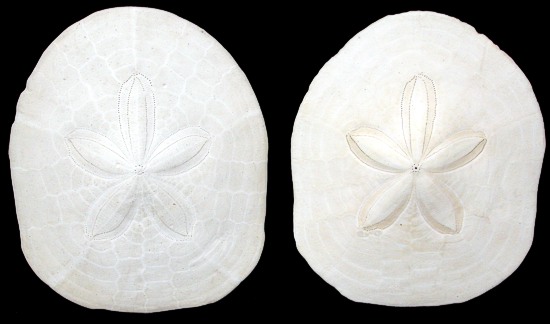 Pancake Sand Dollars
PS1-19
One Pancake Sand dollar 7 to 8 inches....... OUT OF STOCK