Guildfordia Yoka Shell highly sought by collectors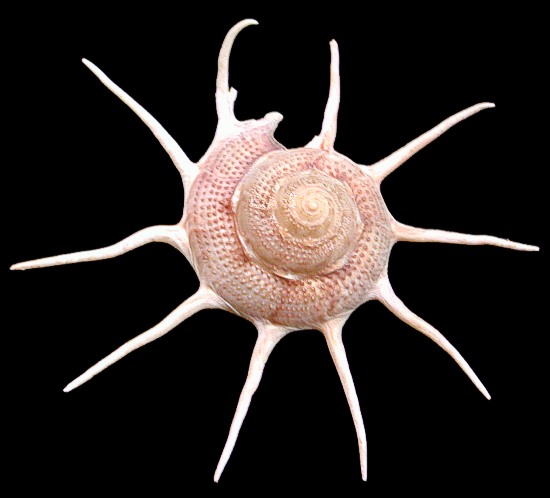 Guildfordia Yoka Shell
The Guildfordia Yoka also called the Japanese sea star belongs to the Turbanidae family of shells. These are moderately thick shells but light weight.
The specimen belongs to the top shaped shell group but is flat. They have 8 or 9 spines projecting from the shell whorl (one complete turn of the tube of a single shell mollusk around its imaginary axis). The color of the top shell is a copper to dark pink; while underneath it is a creamy white.
Guildfordia Yoka are found from waters surrounding Japan through the Indo-Pacific region from Australia westward to East African shores. Most species live in sub tidal areas with rocky sea bottoms. However, some have been found in deep water. Average size 1 inch. Some grow 2 inches or more.
GY-17
One Guidfordia Yoka shell 2 5/8 to 3 inches...... $2.49