FOX SHELLS OF THE WESTERN PACIFIC MANY SIZES AND DISCOUNT PRICES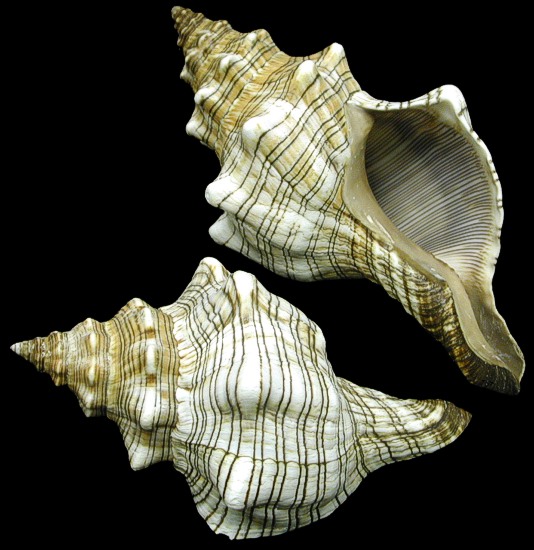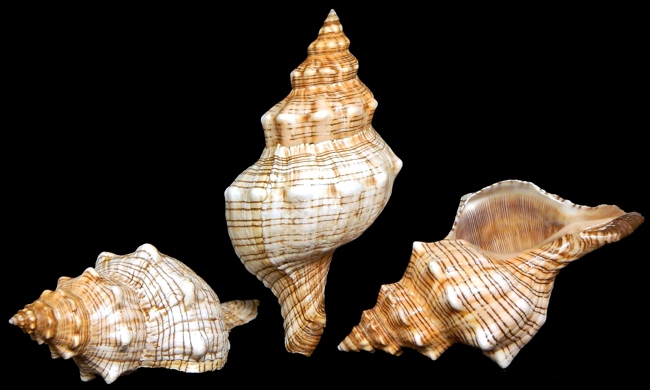 Striped Fox shells belong to the conch family. Its scientific name is Fasiolaria Filamentosa.

The Fox has prominent spiral ridges and a shoulder with angled stumpy tubercles. The shell features red-brown stiped markings. Its native to the Indo-Pacific region, ranging from the Indian Ocean East to the Northern coast of Australia.
A1-6
One Fox shell 3 2/8 to 5 inches .......$1.19
A2-6
One Striped Fox Shell 5 to 6 inches...... OUT OF STOCK
A3-6
One Striped Fox shell 6 to 7 inches ...... $4.95
A4-6
One Striped Fox shell 7 to 8 inches...…OUT OF STOCK
A5-6
One Striped Fox Shell approximately 8 inches..... OUT OF STOCK