THE UNUSUAL DISTORSIOS SHELLS
DISTORSIOS SHELLS


Distorsios's belong to the Ranellidae family. They are gastropods. Distorsios shells are noted for their bizarre shapes. The aperture is constricted by well developed teeth and folds; the body whorl is distorted. Some have a densely hairy periostracum when first captured. These shells have a then corneous operculum.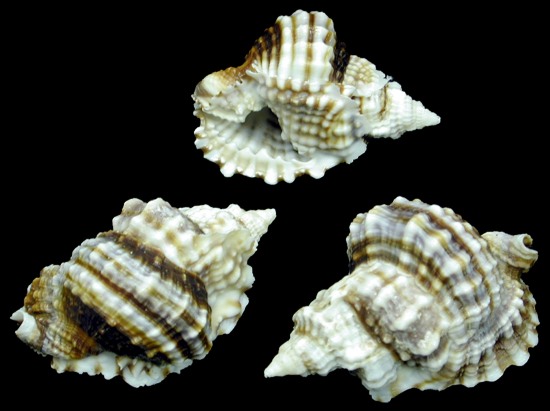 Distorsios Anus Shells

Distorsios Anus shell. Family Ranellidae. They are gastropods. Often called the Common Distorsio. Its apex is deformed and sometimes broken off. Spiral rows of smooth tubercles and nodules cover all whorls. Apertural side almost covered by broad glossy shield with sharp edges. Its underlying tubercles and teeth show through. Shell's color is cream with brown spiral bands. This species is the largest of the Distorsios shells. Habitat. found across the Indo-Pacific region around coral.
H4-6
One Distorsios Anus shell 1 3/8  to 2 inches ...... .75