CYMATIUM SHELLS FOR COLLECTORS
Cymatium Pyrum Shell
Cymatium Pyrum shells belong to the large Triton shell family
A3-10
One Cymatium Pyrum shell 2 to 3 inches ...... .69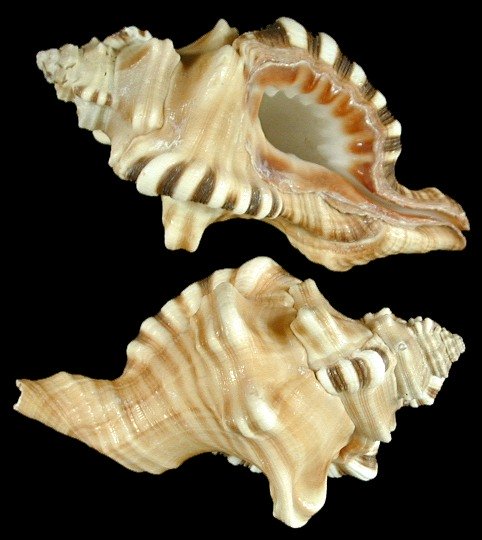 Cymatium Perryi Shell
H3-6
One Cymatium Perryi shell 3 to 4 inches ......$1.55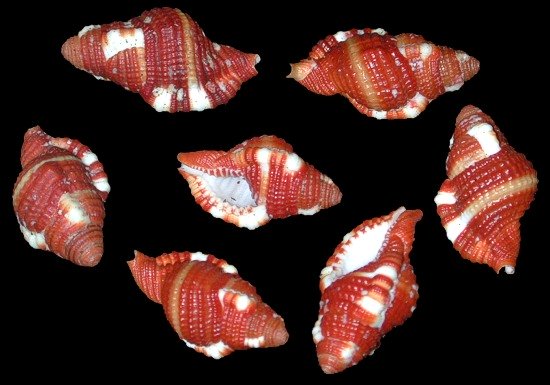 Cymatium Rubeculum shells
Cymatium Rubeculum scientific name. Family: Ranellidae. These are gastropods. They are often referred to as Robin Redbreast Tritons.
The spire whorls grow irregularly giving it a distorted look. Varices are thick and regular. There are spiral rows of coarse, sometimes fused beads on all whorls. The aperture is broad and the siphonal canal short.
The Cymatium Rubeculum shell's color is bright red to orange, with an occasional pale spiral band and white varices. Exposure to sunlight produces some of the paler color forms of this species.
Habitat. This species is found across the Indo-Pacific region; ranging from the Indian Ocean east across the Northern shores of Australia and New Zealand shore. Cymatium Rubeculum's prefer coral reefs.
T1-7
One Cymatium Rubeculum shell approximately 1 inch...... $2.80