CUP SHELLS A GREAT CRAFTING OPTION
Cup Shells


Cup shells often called the slipper or saucer shells are distinguished by a small shelf or cup on the inside, which protects the body of the mollusc
Scientific name: Crepidulidae (Calyptraeidae)
WHITE CUP SHELLS

White Cup Shells are bivalves. They have been bleached white and sold as singles.
CC0-10
One White Cup Shell 1 inch or less...... .03
CC1-10
One White Cup Shell 1 to 1 3/8 inches ...... .04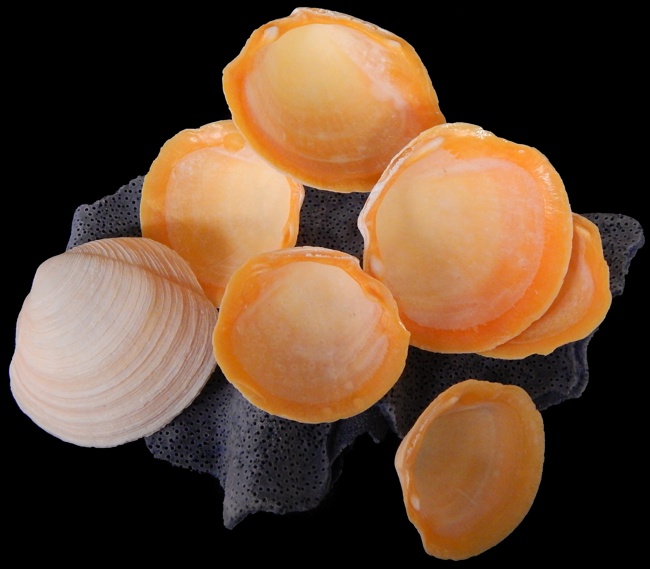 Buttercup shells

Buttercup shells are thick Lucine clams. They are a bivalve shell. The Buttercup offered are not the complete bivale with a matching upper and lower shell, but rather a single shell. Buttercups have thick compressed valves, rounded ridge from the umbo at the rear edge. The shell has wide spaced, concentric, sharp ridges. long narrow front muscle scare. The raised lunule gives the valves a sinuous, front-edge profile. Color is yellowish. Buttercups are found in shallow tidal water from the Gulf of Mexico, across the Caribbean and south along the East facing Shores of South America to the northern fringes of Argentina. Scientific name: Lucina Pectinata.
Q1-14
One Buttercup shell 2 to 3 inches ..... .09