CAY CAY SHELLS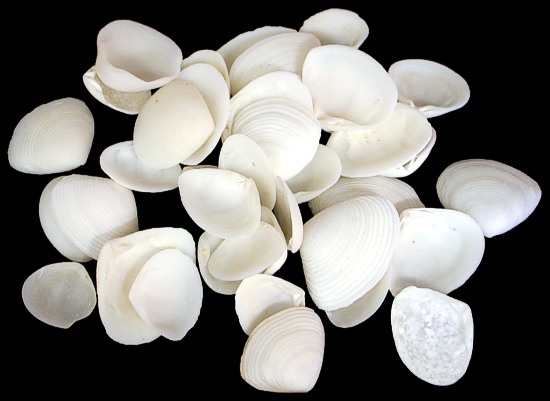 Atactodea glabrata
common name the Smooth Beach Clam, is an edible bivalve found in the Indo-pacific oceans.
The Atactodea glabrata (Cay Cay) shell thick, solid, compressed, porcellaneous, smooth and trigonal in shape; surface of shell white in color and with close set concentric striae; ventral margin light brown to chocolate; umbo small; hinge with two cardinal teeth and one anterior lateral tooth; pallial sinus small and angular; hinge strong and resilium narrow.
porcellaneous a smooth, compact shell without pores, resembling porcelain
Resilium is the internal part of the hinge ligament of a bivalve shell resembling in consistency and often described as cartilage but being in fact chitinous
chitinous is a tough, semitransparent substance that is the main component of the exoskeletons of arthropods
Scientific Classification
Kingdom Biota Animalia
Phylum Mollusca
Class Bivalvia
Subclass Autobranchia
Infraclass Heteroconchia
Subterclass Euheterodonta
(REF: Atactodea striata (Gmelin, 1791) in GBIF Secretariat. GBIF Backbone Taxonomy)
001-11
One White Cay Cay shell 3/8 to 5/8 inches...... .02
SNOW WHITE CAY CAY SHELLS
These are bivalves sold as singles rather as matching top and bottom shells.
02-11
One Snow White Cay Cay shell 3/8 to 1 inch...... OUT OF STOCK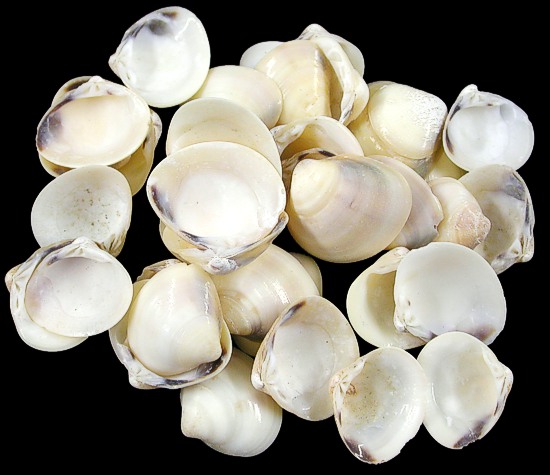 POLISHED CAY CAY SHELLS
These are bivalves but sold as a single shell not a matching pair
L1-8
One Polished Cay Cay Shell single 3/8 to 5/8 inch...... OUT OF STOCK