AUGER SHELLS HAVE LONG SLENDER BODIES UNIQUELY DECORATED, A MUST FOR COLLECTORS
Most of the Auger shells have long slender, glossy bodies. Some are thick and heavy; while others are light. their aperture (opening at the front end of the gastropod shell)and usually a rectangle, ending in a short, wide siphonal canal(the tube or gutter at the lower end of the aperture. The outer lip is thin and sharp edged and the columella (central pillar of the gastropod visible within the aperture).

All species are from warm or temperate seas living in intertidal zones. There they burrow and hide beneath rocks and coral. They feed on marine worms.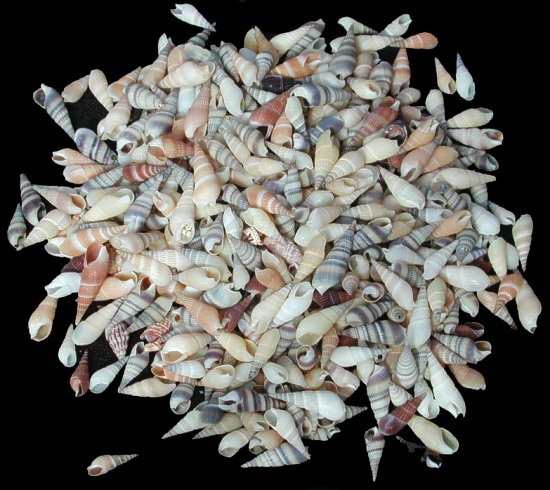 BABY AUGER SHELLS

X1-11
One quarter pound of Baby Auger Shells 1/2 to 3/4 inch...... OUT OF STOCK